harnessing the private sector
The BICEP Group, a division of CERES, needed to change private sector perspectives about climate change. A deep understanding of how executives make decisions helped us to help them move mountains.
BICEP (Businesses for Innovative Climate and Energy Policy), comprised of over thirty of the top American corporations—including Starbucks, Levi's and Nike— needed a way to pressure lawmakers to finally do something to move the needle on climate change. As the gridlocked Washington political environment rendered any progress on limiting greenhouse gasses seemingly impossible, BICEP wanted a very different approach. After conducting a communications agency search that included eight global shops, Captains of Industry was selected to take on this challenge.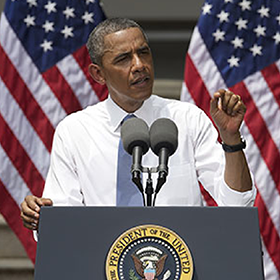 to download the full case study